Comment 14 Alan Cox Custom kernel build instructions are at: Committed to Linus tree by James Bottomley so should be in 2. I've searched google over and over and cannot find anything else related. Comment 12 Alan Cox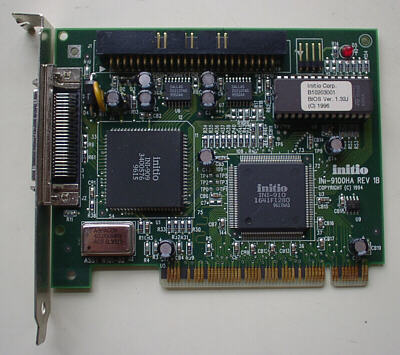 | | |
| --- | --- |
| Uploader: | Fauhn |
| Date Added: | 26 July 2012 |
| File Size: | 7.61 Mb |
| Operating Systems: | Windows NT/2000/XP/2003/2003/7/8/10 MacOS 10/X |
| Downloads: | 35578 |
| Price: | Free* [*Free Regsitration Required] |
Comment 20 Fedora Update System I rebuilt the kernel with that line added, but now my machine hard locks initko quick during the boot up procedure.
Comment 11 Chuck Ebbert I guess that is not the right patch for initip problem. Comment 17 Chuck Ebbert Under F7 kernel 2.
Committed to Linus tree by James Bottomley so should be in 2. With both patches applied my system hard locks on boot again.
After upgrading to Fedora 8, nothing is recognized and I get this in my dmesg: Comment 14 Alan Cox Comment 4 Ryan Ayers Not sure what the ramifications of that are. Comment 16 Alan Cox Also, is there an easier way of building the kernel rather than applying the patch in the spec and doing an "rpmbuild -ba –target i –without pae –without smp –without xen –without debug kernel.
Comment 9 Chuck Ebbert Version-Release number of selected component if applicable: Comment 1 Ryan Ayers Comment 12 Alan Cox Comment 13 Ryan Ayers Always Steps to Reproduce: Comment 6 Chuck Ebbert Comment 15 Ryan Ayers Comment 2 Chuck Ebbert Install Fedora 8 Actual results: Here is the post I found: Login [x] Log in using an account from: Comment 19 Chuck Ebbert Comment 5 Chuck Ebbert Thanks for the baseonly flag.
It isn't doing much for me these days ;- Comment 16 Alan Cox Comment 3 Ryan Ayers Just to clarify, I using the following patches against kernel Also, I just completely disabled SELinux just in case that had anything to do with it and it still does not work. It did work for me in Fedora 7.
That sped it up tremendously.